PC systems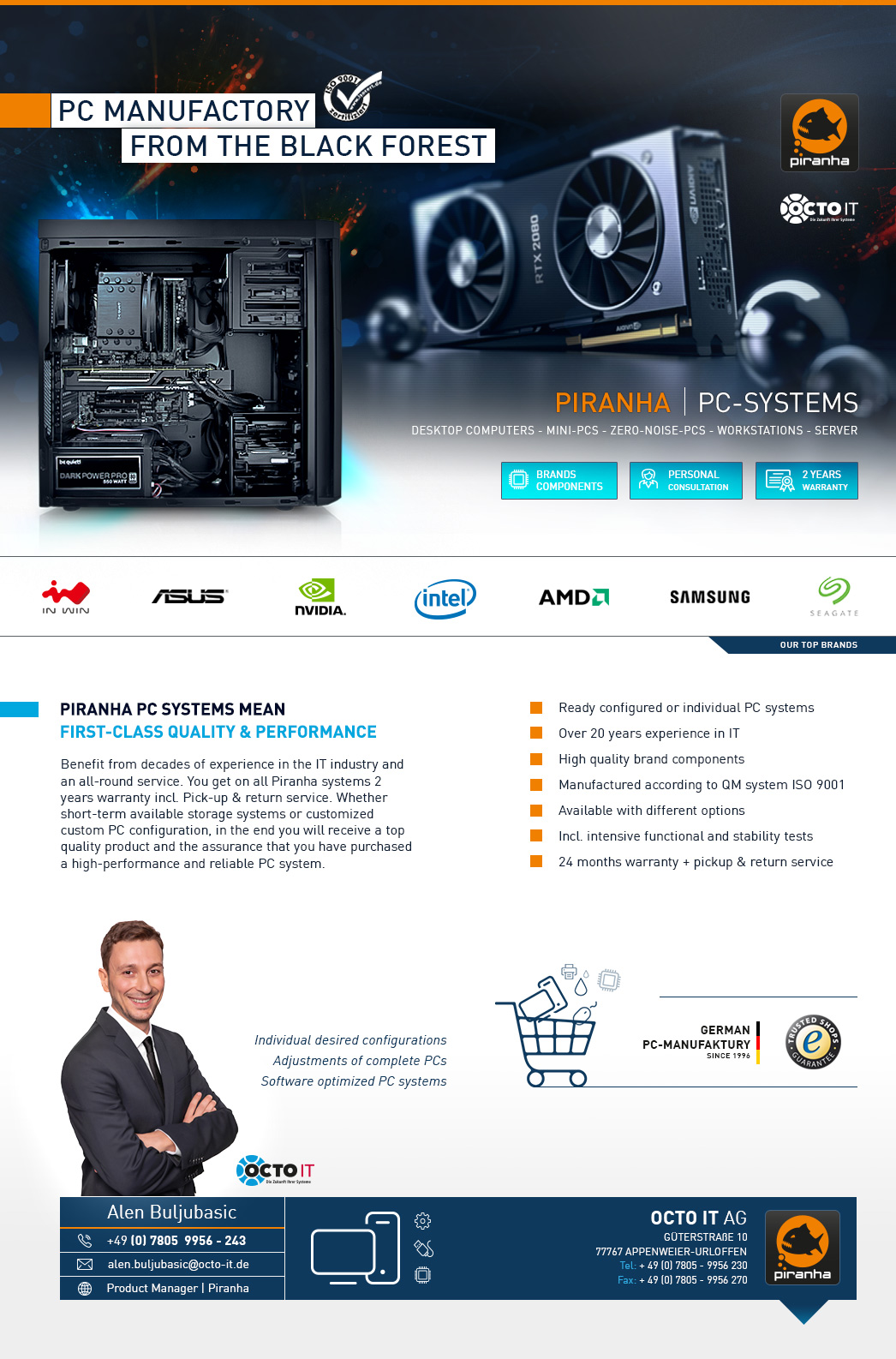 ---
More sub categories:
Gaming PCs optimized for your game!
The term "gaming PC" is not used consistently and the necessary performance of a gaming PC is always based on the minimum system requirements of individual games and their own requirements. If you're playing games like League of Legends, Overwatch, or Counter-Strike: Global Offensive, you do not need high-end hardware such as elaborate first-person shooters like Battlefield 1 or power-hungry virtual reality games. Current graphics cards and PCs with recommended VR performance, e.g. VR-Ready PCs or VR-Ready graphics cards.

By way of example, you will find several gaming PC configurations in different performance levels and price ranges, which you can use to orient yourself when choosing your new gaming PC. The focus is currently and in the coming years on the VR-Ready Gaming PCs, whose performance can not be high enough. This is called high-end computers, which should also master a 4k resolution in games at maximum settings. In addition one can add that a solid gaming PC from approx. 700 ¤ with for example a Nvidia Geforce GTX 1050, optimally also as allrounder PC can be used. This means that it can be optimally used for normal office use, as well as for media design and, of course, gaming.
Mini PC category
Office & home PCs Kategorie
Why is a PC workstation much more than a PC?

A Workstation PC is a high performance PC that can do much more computing than a commercial computer for home and office use.
Thanks to the powerful PC components of the Workstation PC, this PC is particularly suitable for compute-intensive processes such as CAD, CAM or CAE applications, graphic design, rendering, simulations and much more.
What a workstation PC can do
Precisely for these compute-intensive applications, the CAD workstation is equipped with special software and appropriate hardware such as Quadro graphics cards and, as a high-performance workstation PC, achieves above-average results in the areas of graphics representation, computing power, memory space and multitasking.
The CAD workstation is particularly suitable for CAD CAD design, providing a CAD workstation that is optimized for the needs of the user.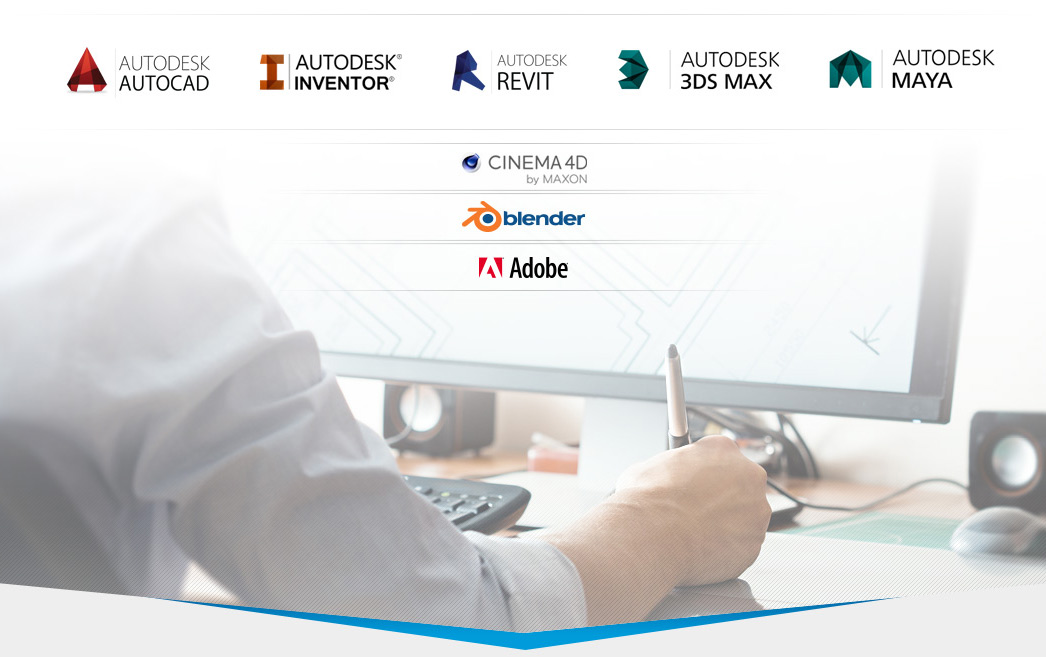 ---