Processor

Processor manufacturer:
Intel
Processor socket:
LGA 1151 (Socket H4)
Compatible processor series:
Intel® Celeron®, Intel® Pentium®

Memory

Supported memory types:
DDR4-SDRAM
Number of memory slots:
4
Memory slots type:
DIMM
Supported memory clock speeds:
2133,2400,2666,2800,3000,3200,3300,3333,3400,3466,3600,3733,3866,4000,4133,4266 MHz
Maximum internal memory:
64 GB
Memory channels:
Dual-channel
Non-ECC:
Unbuffered memory:

Storage controllers

RAID levels:
0,1,5,10

Graphics

Parallel processing technology support:
2-Way SLI,CrossFireX
Graphics adapter family:
Intel
Graphics adapter:
Intel® UHD Graphics
Maximum resolution:
4096 x 2160 pixels

Internal I/O

USB 2.0 connectors:
2
USB 3.2 Gen 1 (3.1 Gen 1) connectors:
2
Number of SATA III connectors:
6
Front panel connector:
ATX Power connector (24-pin):
Number of EATX power connectors:
1
CPU fan connector:
Number of chassis fan connectors:
3

Rear panel I/O ports

USB 3.2 Gen 1 (3.1 Gen 1) Type-A ports quantity:
4
USB 3.2 Gen 2 (3.1 Gen 2) Type-A ports quantity:
2
Ethernet LAN (RJ-45) ports:
1
PS/2 ports quantity:
1
HDMI ports quantity:
1
DisplayPorts quantity:
1
Headphone outputs:
1
Microphone in:

Network

Ethernet LAN:
LAN controller:
Intel I219V

Features

Component for:
PC
Motherboard form factor:
ATX
Motherboard chipset family:
Intel
Motherboard chipset:
Intel Z390
Audio output channels:
7.1 channels
Windows operating systems supported:
Windows 10

Expansion slots

PCI Express x1 (Gen 3.x) slots:
3
PCI Express x16 (Gen 3.x) slots:
3
Number of M.2 (M) slots:
2

BIOS

BIOS type:
UEFI AMI
BIOS memory size:
16 Mbit
ACPI version:
6.1
Clear CMOS jumper:

Processor special features

Intel® Clear Video HD Technology (Intel® CVT HD):
Intel® Turbo Boost Technology:
3.0
Intel® Quick Sync Video Technology:
Intel® Insider :
Intel® InTru 3D Technology:
Intel® Optane Memory Ready:

Weight & dimensions

Width:
305 mm
Depth:
244 mm

Pay transparently and securely to octo24.com. In addition, you have various options for a purchase on account, as well as comfortable and reputable checkout systems. Likewise, no fees are charged for your desired payment method.
Paypal PLUS:
Paypal Plus offers you the following options even without an active account
Paypal
(Standard checkout with active Paypal account)
On Invoice
(Possible without active paypal account)
debit
(Possible without active paypal account)
Credit card
(Possible without active paypal account)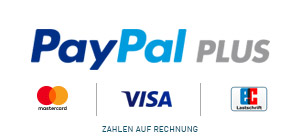 ---
Amazon pay:
(ehemals: Sofort Überweisung)
You have a fully set-up and active Amazon account, with verified bank details, then just use the Amazon checkout process and the debit will be done automatically via your personal Amazon customer account. This means that paying for your order will go through the same debit process as if you had bought and paid something on Amazon.
Simply select, sign and confirm!
Amazon pay
(Amazon Checkout via your Amazon account)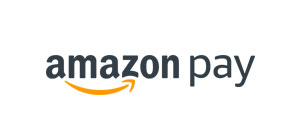 ---
Payment in advance:
(Payment in advance / Überweisung)
Bank transfer
(online banking or referral)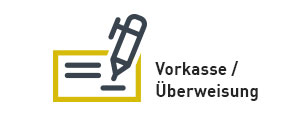 ---
Do you have difficulties? Call us at the given phone number and let us guide you through the ordering process. In the optimal case, you register yourself with all required information. This ensures a particularly quick purchase.

The OCTO24 team thanks you for your trust.

You do not have to achieve a minimum order value and when your order leaves the warehouse, you will of course receive a tracking number, which always informs you about the shipping status.
Shipping Fee UK
DHL Standard
(up to 30kg)

14,90 ¤
99,00 ¤
169,00 ¤
Other shipping options
European Union
(up to 30kg)

14,90 ¤
99,00 ¤
169,00 ¤

24,75 ¤
For inquiries regarding international shipping and costs, you are welcome to contact us via the contact form, the chat or simply by phone. Learn more about packaging and shipping
here
.
* Applies to deliveries to Germany. Delivery times for other countries and information on the calculation of the delivery date, see
here.