Die Grenzen der Argumente sind die Grenzen der Erfolge
Die Fähigkeit zu kommunizieren ist angeboren.
Davon abzuleiten, dass man dadurch auch erfolgreich verkauft, ist falsch.
Verkäufer und Führungskräfte aus mehr als 1700 Unternehmen
hat Wolfgang Denz seit 1981 als Verkaufs- und Messetrainer geschult.
Diese Unternehmen kommen aus der Investitionsgüterindustrie
oder sind deren Zulieferer.
Es sind Mittelständler und weltweit agierende Konzerne aus dem
Maschinen- und Anlagenbau, Gerätehersteller und Dienstleister
aus dem IT-Bereich.
Die Präsentations- und Argumentationsstärke der Vertriebsmitarbeiter
ist zum wichtigen Wettbewerbsfaktor geworden.
Nur der Verkauf bringt Geld ins Unternehmen.
Kein Mensch weiß, was er nicht weiß.
Und weil manch ein potenzieller Kunde nicht weiß, warum er mit Ihnen,
mit Ihrem Unternehmen zusammenarbeiten soll, tut er es nicht.
Wüsste er es, dann täte er es.
Verkaufen heißt: Sagen Sie es ihm.
Zu allen Zeiten wurden moderne Kommunikationsmittel eingesetzt.
Hinzugekommen ist das Internet mit den sozialen Netzwerken und Videokonferenzen.
E-Commerce / Onlinehandel ersetzen den Katalogverkauf.
Bei komplexen Produkten (Investitionsgüter und Zulieferer) stoßen
diese Hilfsmittel an ihre Grenzen.
Lösungen jeglicher Art müssen individuell entwickelt und präsentiert werden.
Kunden, die die besten Lösungen nicht kennen, bleiben auf der Strecke.
Sie brauchen den Vermittler mit der Berufsbezeichnung: Verkäufer.
Und Verkäufer brauchen die Fertigkeit verständlich und wirksam vermitteln zu können.
Auf unterschiedlichen Entscheidungsebenen, mit unterschiedlichen Entscheidertypen
und oft widersprechenden Interessen.
Typisch im Investitionsgüterbereich sind Einkaufsgremien (Buying-Center).
Glaubwürdigkeit, Vertrauen und Verstehen entwickeln sich durch Nähe.
Daraus entstehen Siegerlösungen für den Kunden.
Diese Fertigkeit ist zu einem Wettbewerbsfaktor geworden.
Ihr Wolfgang Denz

Pay transparently and securely to octo24.com. In addition, you have various options for a purchase on account, as well as comfortable and reputable checkout systems. Likewise, no fees are charged for your desired payment method.
Paypal PLUS:
Paypal Plus offers you the following options even without an active account
Paypal
(Standard checkout with active Paypal account)
On Invoice
(Possible without active paypal account)
debit
(Possible without active paypal account)
Credit card
(Possible without active paypal account)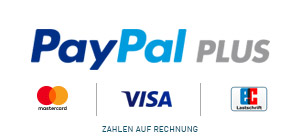 ---
Amazon pay:
(ehemals: Sofort Überweisung)
You have a fully set-up and active Amazon account, with verified bank details, then just use the Amazon checkout process and the debit will be done automatically via your personal Amazon customer account. This means that paying for your order will go through the same debit process as if you had bought and paid something on Amazon.
Simply select, sign and confirm!
Amazon pay
(Amazon Checkout via your Amazon account)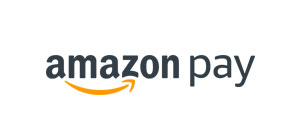 ---
Payment in advance:
(Payment in advance / Überweisung)
Bank transfer
(online banking or referral)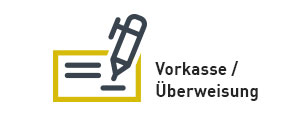 ---
Do you have difficulties? Call us at the given phone number and let us guide you through the ordering process. In the optimal case, you register yourself with all required information. This ensures a particularly quick purchase.

The OCTO24 team thanks you for your trust.
Shipping Fee UK
Standard shipping
(up to 30kg)
19,90 ¤
199,00 ¤
249,00 ¤
Other shipping options
European Union
(up to 30kg)

19,90 ¤
199,00 ¤
249,00 ¤
For inquiries regarding international shipping and costs, you are welcome to contact us via the contact form, the chat or simply by phone. Learn more about packaging and shipping
here
.
* Applies to deliveries to Germany. Delivery times for other countries and information on the calculation of the delivery date, see
here.