Features

HDD size:
3.5
HDD capacity:
18000 GB
HDD speed:
7200 RPM
Interface:
Serial ATA III
Type:
HDD
Component for:
NAS
Hot-swap:
Storage drive buffer size:
512 MB
HDD interface transfer rate:
6 Gbit/s
HDD sustained transfer rate:
268 MiB/s
24/7 operation:
Start/stop cycles:
600000
Workload rate limit:
550 TB/year
Noise level (idle):
20 dB
Mean time to failure (MTTF):
2500000 h

Power

Power consumption (typical):
8.35 W
Power consumption (idle):
4.16 W
Operating voltage:
5 / 12 V

Operational conditions

Operating temperature (T-T):
5 - 55 °C
Storage temperature (T-T):
-40 - 70 °C
Operating relative humidity (H-H):
5 - 90%
Storage relative humidity (H-H):
5 - 95%
Operating vibration:
0.75 G
Non-operating vibration:
3 G
Operating altitude:
-305 - 3048 m
Non-operating altitude:
-305 - 12192 m
Operating shock:
70 G
Non-operating shock:
250 G

Weight & dimensions

Width:
101.8 mm
Height:
26.1 mm
Depth:
147 mm
Weight:
720 g

Packaging data

Quantity:
1

Pay transparently and securely to octo24.com. In addition, you have various options for a purchase on account, as well as comfortable and reputable checkout systems. Likewise, no fees are charged for your desired payment method.
Paypal PLUS:
Paypal Plus offers you the following options even without an active account
Paypal
(Standard checkout with active Paypal account)
On Invoice
(Possible without active paypal account)
debit
(Possible without active paypal account)
Credit card
(Possible without active paypal account)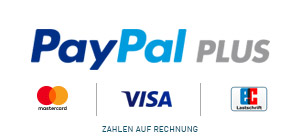 ---
Amazon pay:
(ehemals: Sofort Überweisung)
You have a fully set-up and active Amazon account, with verified bank details, then just use the Amazon checkout process and the debit will be done automatically via your personal Amazon customer account. This means that paying for your order will go through the same debit process as if you had bought and paid something on Amazon.
Simply select, sign and confirm!
Amazon pay
(Amazon Checkout via your Amazon account)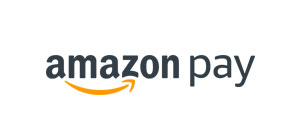 ---
Payment in advance:
(Payment in advance / Überweisung)
Bank transfer
(online banking or referral)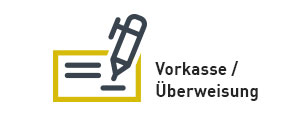 ---
Do you have difficulties? Call us at the given phone number and let us guide you through the ordering process. In the optimal case, you register yourself with all required information. This ensures a particularly quick purchase.

The OCTO24 team thanks you for your trust.
Shipping Fee UK
Standard shipping
(up to 30kg)
19,90 ¤
199,00 ¤
249,00 ¤
Other shipping options
European Union
(up to 30kg)

19,90 ¤
199,00 ¤
249,00 ¤
For inquiries regarding international shipping and costs, you are welcome to contact us via the contact form, the chat or simply by phone. Learn more about packaging and shipping
here
.
* Applies to deliveries to Germany. Delivery times for other countries and information on the calculation of the delivery date, see
here.