Beschreibung:
Das hochwertige LogiLink SlimLine Cat. 6 Patchkabel eignet sich wegen der sehr geringen Abmessungen und extrem hohen Biegeradien ideal für den platzsparenden Einsatz, egal ob im Netzwerkschrank, Zuhause, im Büro, oder in industriellen Umgebungen. Es unterstützt alle derzeitigen Dienste wie Gigabit Ethernet, Power over Ethernet, analoge Telefonie, ISDN, V24 und viele mehr.

Hauptmerkmale:
Cat. 6 Patchkabel U/FTP AWG32 PIMF
Geschirmtes Flachkabel, sehr schlank und flexibel
2x RJ45 Stecker, geschirmt, vergoldete Kontakte
ISO/IEC 11801, EN50288 &TIA/EIA-568-B. 2-1
PVC Außenmantel
Allgemein
Typ des Netzwerkkabels
Patch-Kabel - CAT 6
American Wire Gauge (AWG)
32
Beschichteter Stecker
Gold
Leistungsmerkmale
Geformt, ohne Haken, flach, Slim, abgeschirmte Anschlüsse
Konnektivität
Anschluss
RJ-45 - männlich
Stecker (zweites Ende)
RJ-45 - männlich
Verschiedenes
Kennzeichnung
ISO/IEC 11801, TIA/EIA-568-B.2-1, EN 50288, TIA/EIA-568-B-2.1

Pay transparently and securely to octo24.com. In addition, you have various options for a purchase on account, as well as comfortable and reputable checkout systems. Likewise, no fees are charged for your desired payment method.
Paypal PLUS:
Paypal Plus offers you the following options even without an active account
Paypal
(Standard checkout with active Paypal account)
On Invoice
(Possible without active paypal account)
debit
(Possible without active paypal account)
Credit card
(Possible without active paypal account)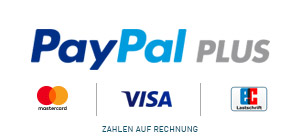 ---
Amazon pay:
(ehemals: Sofort Überweisung)
You have a fully set-up and active Amazon account, with verified bank details, then just use the Amazon checkout process and the debit will be done automatically via your personal Amazon customer account. This means that paying for your order will go through the same debit process as if you had bought and paid something on Amazon.
Simply select, sign and confirm!
Amazon pay
(Amazon Checkout via your Amazon account)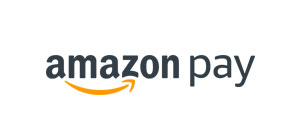 ---
Payment in advance:
(Payment in advance / Überweisung)
Bank transfer
(online banking or referral)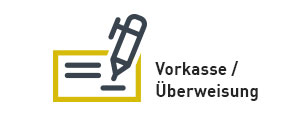 ---
Do you have difficulties? Call us at the given phone number and let us guide you through the ordering process. In the optimal case, you register yourself with all required information. This ensures a particularly quick purchase.

The OCTO24 team thanks you for your trust.

You do not have to achieve a minimum order value and when your order leaves the warehouse, you will of course receive a tracking number, which always informs you about the shipping status.
Shipping Fee UK
Standard shipping
(up to 30kg)
19,90 ¤
199,00 ¤
249,00 ¤
Other shipping options
European Union
(up to 30kg)

19,90 ¤
199,00 ¤
249,00 ¤
For inquiries regarding international shipping and costs, you are welcome to contact us via the contact form, the chat or simply by phone. Learn more about packaging and shipping
here
.
* Applies to deliveries to Germany. Delivery times for other countries and information on the calculation of the delivery date, see
here.